# Sky Asia Travel
Expert in customized tours
Specialist in tailor-made circuits VIETNAM | CAMBODGE | LAOS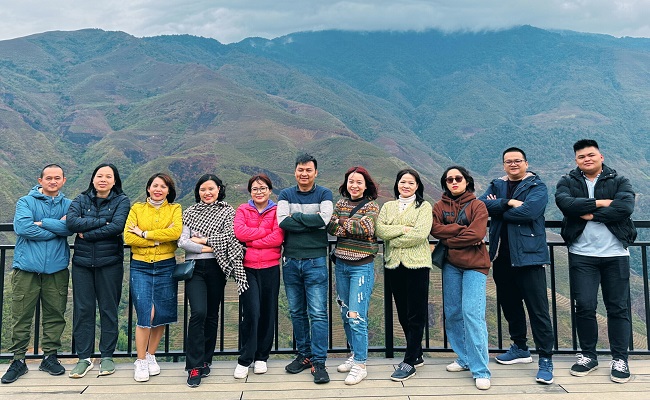 Sky Asia is origin from our mother company call Hanoi Sky. We have been in the industry for more than 15 years. We have experience in team building, event organizing, VIP individual care more than any other companies in Hanoi. Sky Asia is our extending step, to cover bigger market of foreigner travelers, to bring an authentic Vietnam to foreigner friends and to bring memories which you will never forget in Vietnam.
Let us customize your trips and you will travel on your own pace, have your dream vacations and company trips in Vietnam and Indochina.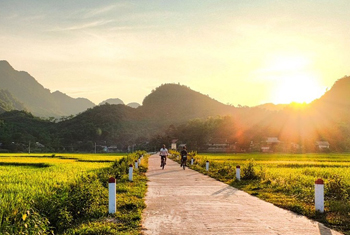 Vietnam Heritage and Culture 13 Days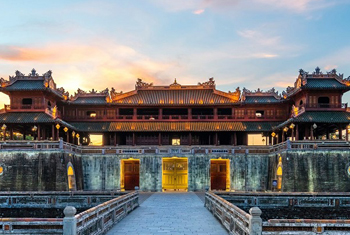 From North to South Vietnam Family Holiday 11 Days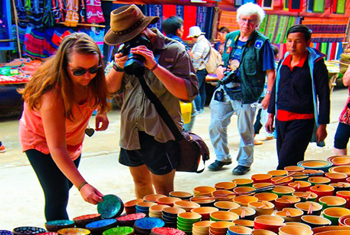 The beauty of northern Vietnam 8 days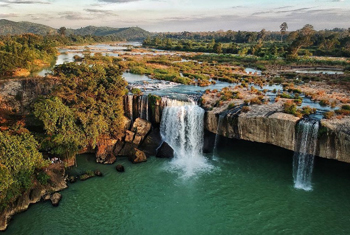 Vietnam Haut plateau du Sud 10 Jours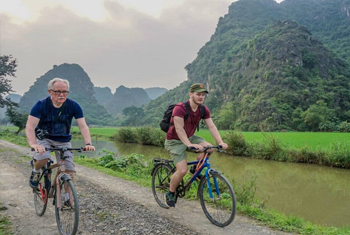 Biking and kayaking the wonder Vietnam 13 days
Private Vietnam Family Holiday with teenager 12 days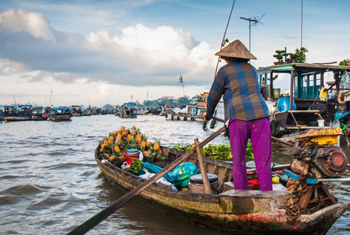 Highlight Southern Vietnam 9 Days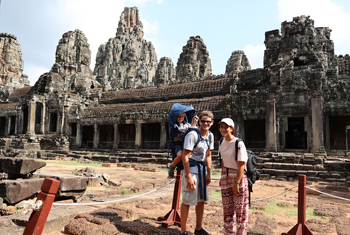 Family activities in Indochina 16 Days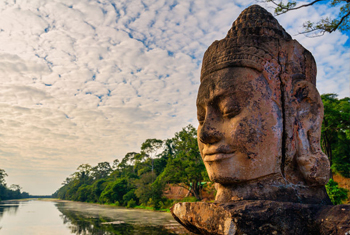 Cambodia Heritage and Vietnam hideaway 16 days
I would like to thanks SKY ASIA TRAVEL for wonderful trip. It was wonderful and very enjoyable everything was very well organized and follow up during tour was really great. Staffs are very very enthusiastic, always say yes with what we demand
4 Easy steps to
book tours
Things to know before going to
Vietnam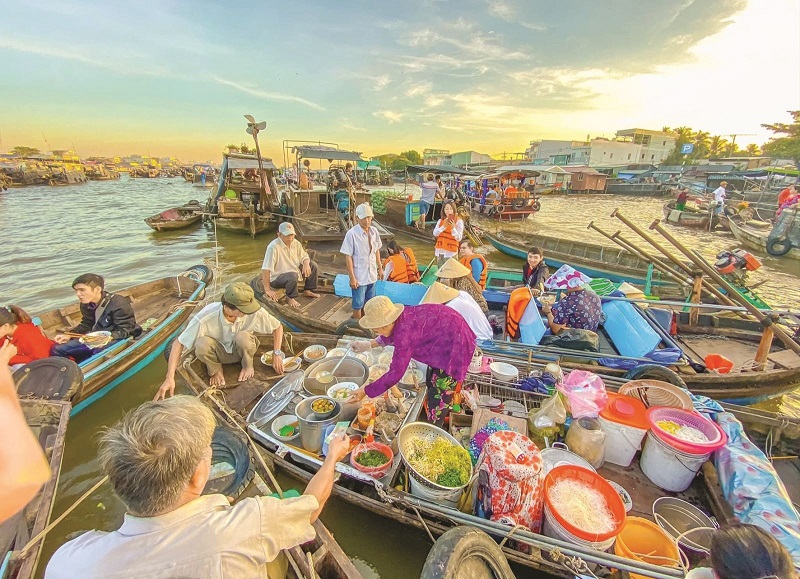 Overall, travelers need a visa to enter the country. Up to 2023, citizens from 25 countries can enter Vietnam without visa (at least 14 days, depending on each nation). Tourists who are not on the visa exemption list can be supported with
Visa On Arrival (VOA): US $20 - 40 /person
e-Visa: US $40 /person. Please be noted that not all countries are granted Vietnam eVisa, click here to see the detailed list
Normally, the processing time will be 3 to 5 days, and the cost can be different in some special circumstances.
Vietnam Visa Exemption 2023 List:
| | |
| --- | --- |
| Asia Countries | Cambodia, Indonesia, Kyrgyzstan, Laos, Malaysia, Thailand, Philippines, Brunei, Singapore, Myanmar, Japan, South Korea, |
| European countries | Belarus, Denmark, Finland, France, Germany, Italy, Norway, Spain, Sweden, United Kingdom |
| Others | Chile, Panama, Russia |
You can contact us for applying eVisa with simple procedures and time-saving.
The weather is certainly your concern before deciding a journey to Vietnam. Besides information you can find somewhere, you will see from us actual information about Vietnam, reliable facts, guidance and travel tips from local travel experts.
Vietnam spans long over 15­­o latitude (from 8o10' to 23o24' mainland) so two per three parts (in central to southern Vietnam) has tropical climate, and northern Vietnam is subtropical climate. The country is at the edge of South China Sea so the tropical climate is influenced monsoon seasons. It impacts the weather varying due to atmospheric circulation, making season pattern changed heavy rain to short dry; actual weather could differ weather chart. Weather forecasts are good in a week and might not be exact, you would understand that the monsoon wind can blow clouds farther to other places. We are used to rain forecasts in the summer that we still wait for cool air after the rain or will not see rain in the week. Storm forecasts are usually quite correct nevertheless storm might be stronger or dissipates quickly.
Vietnam Seasons
In general, the best time to travel Vietnam is from late January to May and from October to November because it is not very hot and not very wet so quite comfortable. Due to diverse topography, the weather in a part of the country is different other parts. North of Vietnam have four seasons: Spring, Summer, Autumn, Winter though there is actually dry seasons in late Autumn to early Spring, then wet season in late Spring and Summer. The South and Central Vietnam have distinct dry and rainy seasons; dry and hot from January to April, wet and warm with highest rainfall in June to August. The weather patterns even in each month just indicates average temperature, rainfall and so.
Tropical storms usually occur in late July to November. Storms come first in the North, affect the mountainous area and coastline there in July to September. Storms come the Central part in October to November but rainy season starts in July until October. Storms rarely appears in the South at end of the year, however torrential rain pours in May till end October merely very quickly so will not upset your vacation.
Weather travel guidance
Vietnam is impacted high humidity throughout the country due to the winds of the south-western monsoon and tropical monsoon climate. The monsoon winds picks up considerable moisture to the north so humidity is significant high in many days in both summer and winter seasons. In the North, you might feel chilly when it is 10-12oC in the Winter and sweaty in the Summer.
Temperatures are uniformly high and high ultraviolet across the country during the summer months. The difference in temperature hardly change over 3oC in the south of Vietnam. In the north of Vietnam, the climate is much harsher than other regions, the temperature can augment or drop even 10oC in few days, extreme temperature up to 40oC in summer or down to 10oC. Packing flexible and different clothes layers is wonderful to prepare for varied conditions, mainly when you fly between two ends of the country.
Whatever you travel in Vietnam in which month, it is wise to add poncho in your check list and bring with you. You can buy cheap poncho easily in cities but it is necessary for mountainous hiking/trekking in the winter with rainfall because it helps you to keep dry and against wind.
For your pack list:
* Cotton, thin/light clothes (for summer)
* Airy clothes
* Light warm clothes (except summer)
* Windproof, waterproof clothes and socks (for winter)
* Warm coat/jacket and trousers (for winter)
* Sunblock, UV block, hat, sunglasses
* Poncho
Below is our table of weather in Vietnam and main destinations in general. You would find the best time to travel for your coming journey and which places to dodge with the time you may arrange for your vacation. Which destination should be in your plan definitely depends upon what you want to do and your interests.
As weather in Vietnam varies though the country, please do not hesitate to contact us for more information. We work hard to prepare for a remember holiday Vietnam and advise you if any or some places unsuitable when you want to travel. In case of bad to severe weather conditions even after booking, we advise you options to rearrange for your holiday.
Being in Southeast Asia, Vietnam is an affordable country to visit, in comparison to countries in North America and Europe. If you travel with a mid-range budget in Vietnam, you can expect to spend around $10 a night for a clean, basic dorm room in a good location. A bit more, $20 to $30 a night will get you a well-reviewed private room in a hostel or mini hotel. For travelers who want more comfortable, nicer décor with personal characters, there are hotels coming in at around $40-$60 a night for a decent, clean, mid-range property in a central location. Four star hotels costs from 65$ to 90$, and from 100$ per night you can get a 5 star one.
However, Vietnam has also boutique hotels and ultraluxe resorts options with excellent services and very unique locations which you can expect in Vietnam with much cheaper to compare with same ones in America or Europe but service is much more privacy and signature design like Aman/Amanoi, Six Senses, Banyan Trees, Zannier, Four Seasons, Intercontinental …
With this, you can expect a package holiday in Vietnam starting from $100 per person per night for a mid-range level till $200 per person per night fo 5-star, or more for ultra luxury options.
Vietnam is a country with diverse landscapes, vibrant culture, and friendly people. If you are planning a trip to Vietnam, here are some of the top travel destinations that you should consider visiting and number of nights you should consider:
Hanoi: 2 up to 5 nights
Sapa: 2 to 3 nights
Halong Bay/Bai Tu Long Bay: 1 to 2 nights
Ninh Binh: 1 to 3 nights
Phong Nha (Quang Binh): 2 to 3 nights
Da Nang: 2 nights
Hoi An: 3 to 5 nights
Dalat: 2 to 3 nights
Ho Chi Minh City: 2 to 3 nights
Hue: 1 to 2 nights
Can Tho: 1 to 2 nights
Phu Quoc Island: 3 to 4 nights
Hanoi: The capital of Vietnam is a must-visit destination for anyone traveling to the country. With its rich history, stunning architecture, and delicious cuisine, Hanoi offers a unique glimpse into Vietnam's culture and heritage.
Ho Chi Minh City: Also known as Saigon, Ho Chi Minh City is a bustling metropolis in southern Vietnam. Here, you can experience the hustle and bustle of city life, sample delicious street food, and visit historical sites such as the Cu Chi Tunnels.
Ha Long Bay: This stunning natural wonder is located in northern Vietnam and is famous for its emerald waters, towering limestone cliffs, and picturesque islands. A cruise on Ha Long Bay is a must-do activity for anyone visiting the country.
Hoi An: Located in central Vietnam, Hoi An is a charming town that offers a glimpse into Vietnam's ancient past. With its well-preserved architecture, colorful lanterns, and delicious food, Hoi An is a popular destination for tourists.
Hue: This ancient city is located in central Vietnam and is home to several historical landmarks, including the Imperial City and the Forbidden Purple City. Hue is also known for its delicious cuisine, which is considered some of the best in the country.
Phu Quoc Island: Located off the southern coast of Vietnam, Phu Quoc is a beautiful island that offers white-sand beaches, crystal-clear waters, and stunning sunsets. It's the perfect destination for those looking to relax and soak up the sun.
Sapa: Located in the mountains of northern Vietnam, Sapa is a popular destination for trekking and hiking. Here, you can explore picturesque rice terraces, meet local hill tribes, and enjoy stunning views of the surrounding countryside.
These are just a few of the top tourist destinations in Vietnam. Whether you're interested in history, culture, nature, or simply relaxing on the beach, Vietnam has something for everyone.
Yes, you should. Travel insurance and medical precautions are essential. We do not give specific advice on these matters as we are expert in neither, and individual circumstances differ.
We advise you to tell us the name of the company and its contact details so that we can give notification on your behalf if you are unable to do so in the unlikely event of an accident occurring.
If you are intending to engage in any activity that could be considered 'hazardous' in any way, you should check your insurance carefully to make sure that you will be covered in the case of an accident.
While in Vietnam, you can use the free Wi-Fi provided by hotels, cafes, and restaurants, but it can be unreliable when you're out and about.
To stay connected on the go, you can purchase a local SIM card. Mobile phone networks in Vietnam operate on the same GSM technology as used in Europe, Australia and most of the world, apart from the US. If you have a GSM mobile phone, it is easy and cheap to buy a Vietnamese SIM card and install it in your phone, giving you a Vietnamese mobile number. Your mobile company may also allow roaming via Vietnamese networks, although the fees are often significant. You can easily buy a SIM card at the airport upon arrival, as there are numerous kiosks available. If you've already left the airport without a SIM card, you can visit one of the mobile operators' branch offices, which can be found conveniently in all major cities.
Internet use among Vietnamese has skyrocketed in recent years, and internet access is now ubiquitous in Vietnam. Almost all hotels, restaurants, café, shops now have free wifi for guests. Besides, the option of buying a pre-paid SIM card will give you plenty of 3G/5G to use internet when you are on the roads to travel.
Electricity in Vietnam is always 220-240V. Plug styles vary, but the most common are the two pin or three pin European style plugs. You will also find two prong or two prong one pin North American style plugs, more often in the south, but power is still 220-240V – make certain that your device can accept 240V before plugging it in, or your nifty folding hairdryer might go up in smoke. Many larger hotels can provide plug adapters if needed, but of course it is best to bring any adapters you will need, along with charging cords for any and all electronic gadgets that travel with you.