Safety and health is a major issue and priority for a comfort trip. Vietnam is universally a safe country and one of the cheapest countries in Asia. Planning is an essential part for your wonderful time in a country so some things you need to know before arriving the destination. Even you are planning for your coming trip to Vietnam or you are ready for the vacation, our Vietnam Travel Tips helps you visiting Vietnam safe and in comfort, also pruning worries. It is not a comprehensive subject but following information are suggestions to prevent problems.
1. Suitable places and time travelling for safe
Vietnam is a long and thin country in S-shape, spanning form north to centre and south with various weather. The climate is tropical monsoon influenced by the East Sea (South China Sea) and weather forecast is not trusty, so that should be updated daily and it is wise to check on smart mobiles.
Vietnam recognises tropical storm season from late July until middle November. A storm due to disturbance of the natural environment do not effect mainly your vacation and there are options to adjust your trip. Tropical cyclone or typhoons are along the central coastline and seldom so you just need to choose the right season for the vacation. So far, natural disasters affecting visitors are rare.
Depending your available time and your preference, consideration, there are many options to match your demands. In Autumn to end October, off-beaten mountainous areas may have landslide after some days downpour rains, or flash flood after downpour rain. Popular destinations such as Sapa are well invested on highway and quality roads for tourism and trading so there is no longer landslide.
2. Motions & transports
Many ways to get around cities are taxis, local or public buses, motorbikes or "xe om" (motorbike taxis), bicycles. "Xich lo" rickshaws are available for tourists in Hanoi, Hue and Saigon.
Oh – travel tips, you should take bus by companies and taxis by well-known companies with fixed price, negotiate the price for long journeys. Always keeping in your mind that you need to fix the price before hopping on normal taxis, local buses, motorbike taxis and rickshaws in everywhere.
Grab taxi is popular and an easier way to know the price booking a ride, how long to meet the driver, where you are being and also how long to arrive the next place  so should use their App.
In Hanoi, VinBus is electric bus, very good and safe public bus in the inner city. Visitor can take free VinBus electric bus from Phu Quoc International Airport, through Duong Dong town centre to Phu Quoc United Center – entertainment complex. In the coming time, VinBus might would be popular in Ho Chi Minh city.
GSM (Green SM) is new and reliable electric taxi with cyan colour in Hanoi, Ho Chi Minh city, Hue, Danang, Nha Trang, Phu Quoc. Mai Linh taxi is well-known and popular in many provinces around Vietnam.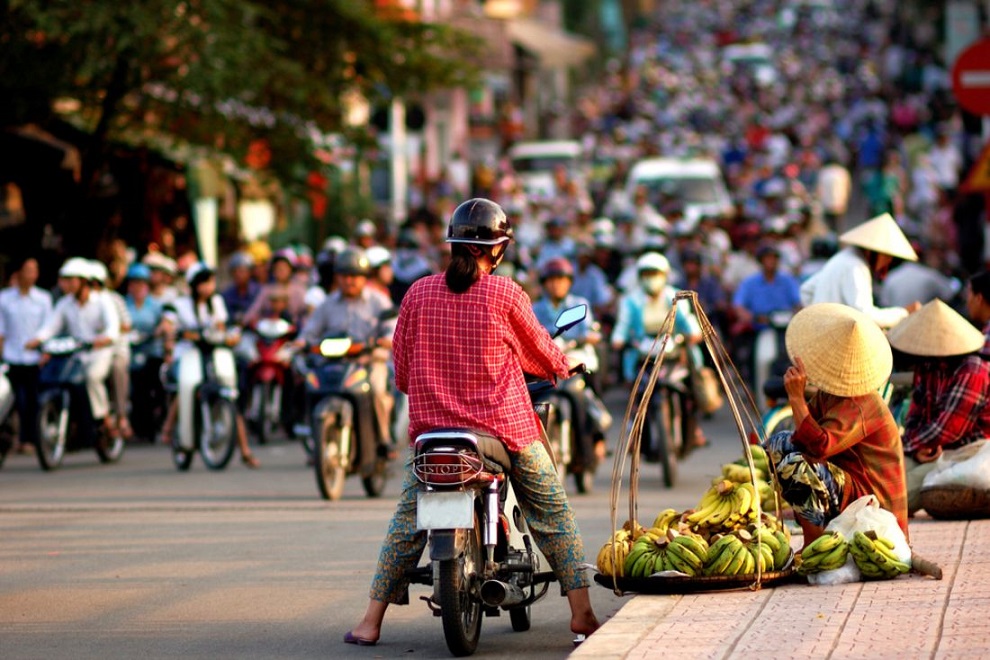 3. Belongings and luggage
It is not the responsible of the taxi/vehicle driver and local staff on passengers' luggage so you should better check and take care of your belongings before leaving the vehicle/place. In most airports, there are not staff to collect airlines' luggage tag so we suggest you to have your own luggage tag and check before exiting the terminal.
Important and urgent medicines in the day should be in the hand baggage so they will be always in your hand in case. Our experience is never putting all medicines in one luggage; it is surely not good in case all medicines in the missing luggage could only getting again in some days.
4. Health matters
Pharmacy in hospitals, clinics and chain system are more reliable if you need medicine in Vietnam but be sure you know very well drug ingredients and expiry. In big cities, the health care is good but health facilities in the rural, remote areas and islands are simple and limited. We always suggest visitors to buy travel–medical insurance before leaving their countries, including immediate transfer. Beside a copy of insurance policy, you should prepare the insurance number and contacts to your customer care person so he/she could assist you in case.
Malaria is seldom nowadays in cities and popular tourist areas in Vietnam. Mosquito repellant is needed in April and October. Insect repellent is a must in rural and remote areas. Due to tropical sunshine, wide hat, sunglasses and sunscreen with high UV protection is essential to protect your skin and health.
5. Safety on roads
Pavement exits but are used for trading so visitors should follow as local people, move slowly step by step. Pedestrian crossings are available where you can see; the first time crossing the road could be scared but it will be fine after caring exercise, finally you will be used to sounds and new skill with humor experience. Local technique is to follow others, wait for traffic, hand up, walk steadily across the road; vehicle will move to avoid pedestrians. Trying to avoid traffic by hopping just make accident more likely. Vietnamese are familiar with avoiding person walking though you need to keep an eye on the traffic.
Renting motorbike is very cheap and easy in Vietnam in cities and famous destinations. Roads and traffic in Vietnam is complicated so please check and make sure you are familiar to the bike before riding around. Be careful, reduce speed if you ride in rural and mountainous roads.
6. Safe water and food
We do not suggest vendor food, nonetheless Vietnamese often cook fresh ingredients. Our guests did not have stomach upset at street food, eateries in downtown. Restaurants in Vietnam are usually clean and menus often have English translations. Without ready fixed prices, tourists should ask price before ordering.
Fruit juices, street tea/coffee, local beer are so common to tourists in Vietnam. Tap water is not a drink even for Vietnamese people, we used boiled water and filtered from water purifier. Bottled water by Aquafina, La Vie are well-know and popular, fake bottles are similar but not the same the famous brand.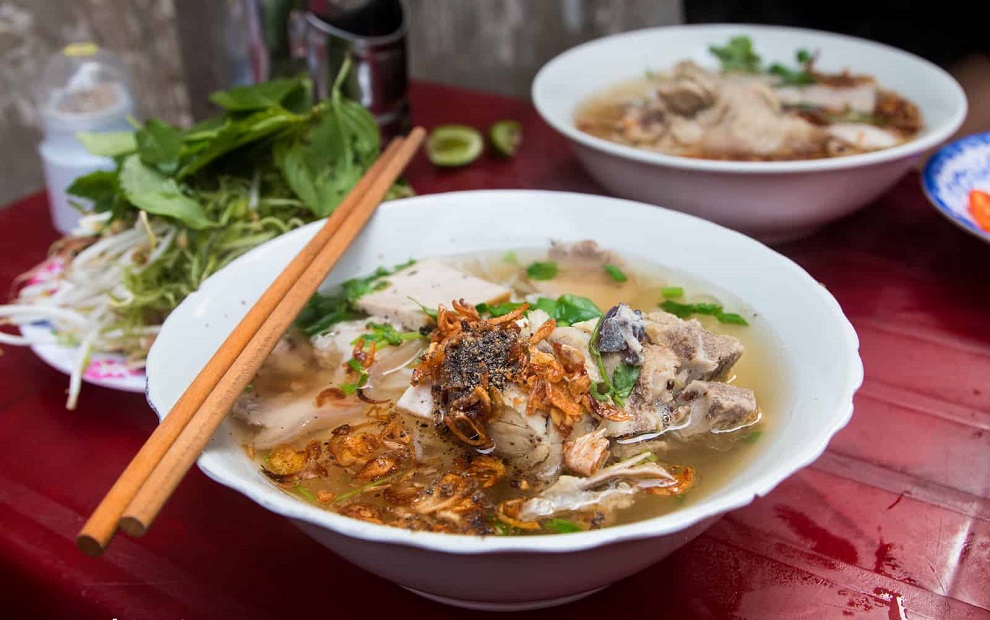 7. Deal price, Bargain
Local sellers, peddlers have not purpose to cheat buyer but they might try to make a fast buck. Bargaining is a certain of tourists in many countries and the same in Vietnam. It is efficient by a laughter after the first offer, decide a price you would like then stick to it no matter what. Walking away usually makes the seller to offer the last rate. Many of local people are poor so a fair deal, reasonable chaffer give them a chance to earn for their family.
8. Crime
Although crime levels of Vietnam is very low in comparison with most countries, please kindly bring with you a shoulder bag, packsack (a bag with a handgrip will deter motorbike bag snatchers). Should only carry enough cash and take passport only when it must. Hotels 4 stars up, even most 3 stars hotels, on overnight boat have safe box, small hotels could look after valuables for guests.
Keep with you your bags – Do never leave personal belongings unattended. Your smart mobile is very important to keep in touch with your family and to call in urgent, so do not let thieves to snatch it. Before leaving ATM, put the withdraw amount in your bag and hold the bag in front.
9. Others
Both foreign visitors and Vietnamese must provide their passports or identity cars to check in at hotels. In big hotels, you easily get back your passports immediately after receptionist copy photo passports. In remote area and standard accommodation, you will get back the passport on the next morning. All hotels have guardian, so rarely there is record on thefts in hotels.
Management board in Halong Bay works very hard so no boat cruise can push off if there is potential severe weather, or only cruise until allowed time because the safe of travelers is top priority. Bad weather might be known before day or at last minute, you should rely on the tour guide and your customer care staff. In case of cancellation or last minute change will be refunded for balance expenses.
Sky Asia Travel assists to customize itinerary and tour packages based on your own tastes, your own schedule, the place that you would love to visit, to maximize your enjoyable experiences during the trip with us.
Hanoi Sales Office: 3C Le Van Linh, Hang Ma Ward, Hoan Kiem District, Hanoi, Vietnam
Ho Chi Minh City Branch Office: 5th floor, Halo Building, 3-5 Road 3-2, District 10, Ho Chi Minh City, Vietnam
Telephone: +84 835618585 (phone/whatsapp/zalo)
Email: dos@skyasiatravel.com