Warmest greetings from Vietnam, this is Jenny from Sky Asia Travel. We would love to share with your guys some useful travel tips before you plan a trip to Vietnam. As one of the countries in the world with colorful life but peaceful and friendly warm people, Vietnam becomes a more and more hot destinations nowadays. Anyhow, many travelers do not know how to prepare for the visit and do not know about visa, best time to travel or which destinations, how much to bring to travel here …
Then, we're excited to share with you 10 top things that you need to know before traveling in Vietnam, including travel requirements like visas, insurance, currency, regulations, famous places to visit, language, foods, general climate. With this information, you will be confident to travel here and enjoy your holiday.
1. Visa requirements to travel in Vietnam
All visitors to Vietnam from countries not listed on a visa-waiver list will need a visa to enter Vietnam. Currently, the countries on this list include: Brunei and Myanmar are exempted for 14 days; Citizens of United Kingdom, Germany, France, Spain, Italy, Russia, Belarus, Norway, Sweden, Denmark, Finland, Japan and South Korea are exempted from a visa for a 15-day stay in Vietnam; citizens of Cambodia, Indonesia, Laos, Malaysia, Singapore, Thailand, and Kyrgyzstan are offered visa-free stay of 30 days, The Philippines are offered free vist for 21 days while tourists from Chile and Panama enjoy a 90-day visa waiver.
A tourist visa is normally valid for one month and you can choose one of the three options below:
If you hold the passport of one of 46 countries in this list, you are now able to obtain the Vietnam Evisa:
https://evisa.xuatnhapcanh.gov.vn/documents/20181/177489/DSQUOCGIAEVISA/9040cca5-5b83-4581-a5bb-91595a4f5867
Please visit E Visa Application page: https://evisa.xuatnhapcanh.gov.vn/trang-chu-ttdt to apply for a Vietnam tourist visa online. All you need to do is to complete your exact passport information in the online application form and pay visa fee with your credit card. After 3 to 5 days you will receive your Visa through email, print it out and bring it along when you travel to Vietnam. Vietnam E-visa is valid for maximum of 30-day travel, single entry. Please email us a copy of your e-visa so as we can help to double check again your information to avoid any trouble later.
Option 2: Visa on arrvival
What is commonly called a 'visa-on-arrival' for Vietnam does, in fact, require prior approval. Citizens of most countries, though not all, can obtain an approval letter from the Vietnam Immigration Office (handled by Sky Asia Travel for our clients) and can arrive carrying that letter, along with 02 passport photos, USD 25 for a standard tourist visa for 30 days, and a valid passport. You will need to fill out a standard visa application form (available at the airport) and can receive your visa there.
Option 3: Visa in advance or Embassy Visa
We send you a form requesting basic information (full name, passport details and so on). You fill in one for each person and send them to me. I will then apply for the visas at the Immigration Office in Hanoi. About five working days later, I'll receive the approval paper and will fax it to the Vietnamese Embassy in your country. I'll then notify you to send your passports to the Embassy by post with a cheque to pay the visa stamp. Alternatively, you can pick up your visas in person. Please ring the Embassy for their opening hours, cost of visa stamps and for other arrangements.
This option is only available to people living in a country with a Vietnamese Embassy. If you prefer to obtain a visa by yourself, feel free to do so. Please contact the Embassy for application information, their opening hours, cost of visa stamps and for other arrangements.\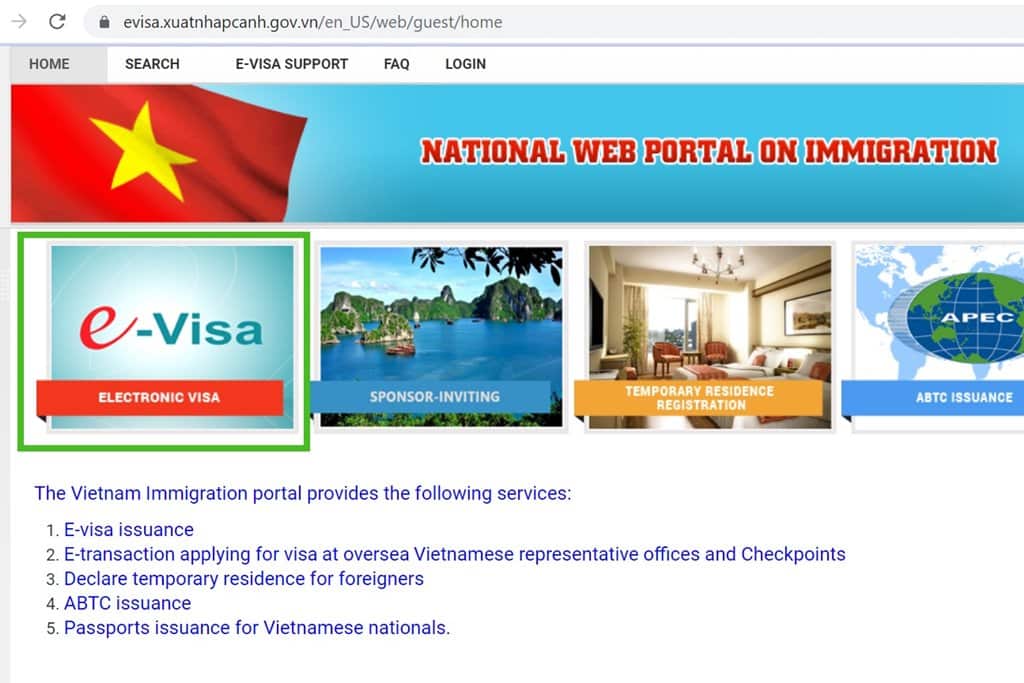 2. Insurance
It's highly advisable that you should buy international travel insurance when you travel abroad to protect your trip, possessions, luggage, and health during your holiday. In details, travel insurance can help deal with the below possibility of unforeseen, such as flight delays, trip cancellations, lost or damaged baggage, accidents, hospitalization, and more. You should be familiar with your policy and know the specific health care providers they work with in the country. Some international standard health facilities are available in Vietnam's major cities (Hanoi, Danang, Ho Chi Minh City), while other urban centres generally have only local-standard facilities, and many areas have quite limited medical services.
As a suggestion, the following companies seem provide good service for international travellers. You can find information on their websites and can purchase travel insurance for single trip, with or without additional medical insurance:
Blue Cross Blue Shield: http://www.bcbs.com/
Nomad Insurance: https://safetywing.com/nomad-insurance
Please note that these are suggestions only, not recommendations, passed to us by many of our previous clients.
3. The best time to visit Vietnam
Speaking generally, which is all we can do about the weather, Vietnam has two climate systems. In a nutshell, you can expect hot and humid, but of course there are significant exceptions based on altitude, season and local conditions.
In the north, there are four recognizable seasons. Winter (Dec-Feb) can bring surprisingly cold temperatures with rare freezes in higher altitude areas, and even Hanoi sometimes dips below 10C/50F. Spring is pleasant but with increasing rain, building to a consistently wet, long hot summer with high temperatures nearing 40C/104F. Humidity and temperatures drop noticeably from October.
The south has more consistent temperatures throughout the year, with a dry season from November to April, and a rainy season running May to October. Rainy season often involves afternoon downpours with a cooling breeze afterward, rather than constant precipitation. Streets are frequently flooded but almost always clear up in an hour or two. April is usually the hottest month, while December and January are the coolest, but average temperature variations are only a few degrees.
Vietnam does get hit by typhoons and tropical storms, which can occur from July to November, usually affecting the central coast or occasionally the north. Though these storms are sometimes violent, there is typically enough advance notice to adjust plans if necessary to avoid tangling with a storm.
It's important to research the weather patterns of the specific regions you'll be visiting and plan accordingly. Keep in mind that the weather can be unpredictable, so it's always a good idea to pack clothing for different conditions.
For the country in general, the best times to visit are Mar-May and Oct-Nov.
No matter when you visit Vietnam, you're sure to find plenty of fascinating sights and experiences. With its rich culture, delicious food, and stunning natural beauty, Vietnam is a destination worth exploring any time of year.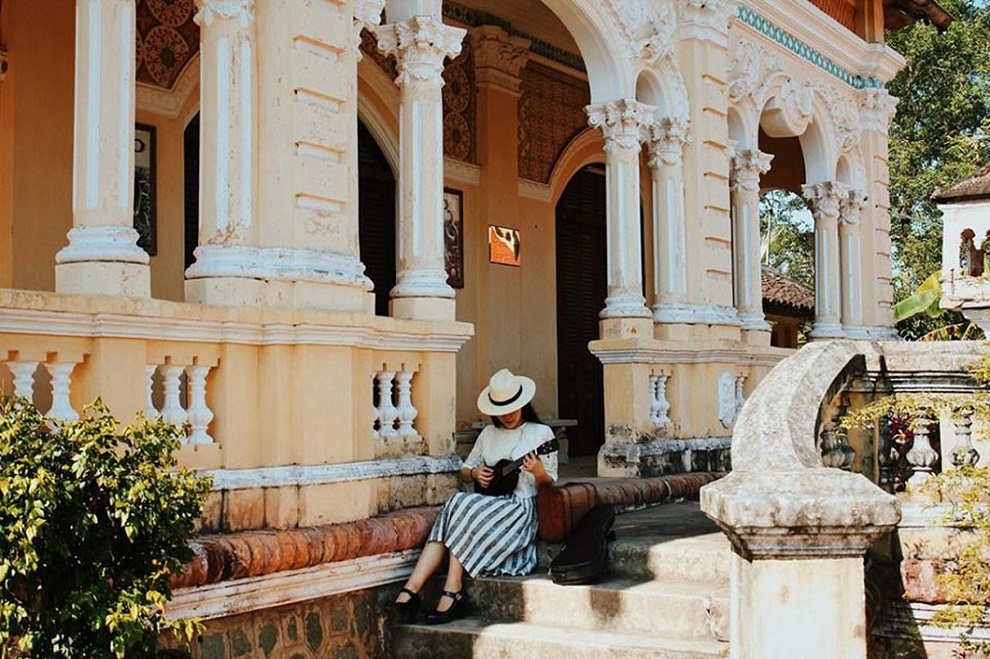 4. Top travel destinations in Vietnam
Vietnam is a country with diverse landscapes, vibrant culture, and friendly people. If you are planning a trip to Vietnam, here are some of the top travel destinations that you should consider visiting and number of nights you should consider:
Hanoi: 2 up to 5 nights
Sapa: 2 to 3 nights
Halong Bay/Bai Tu Long Bay: 1 to 2 nights
Ninh Binh: 1 to 3 nights
Phong Nha (Quang Binh): 2 to 3 nights
Da Nang: 2 nights
Hoi An: 3 to 5 nights
Dalat: 2 to 3 nights
Ho Chi Minh City: 2 to 3 nights
Hue: 1 to 2 nights
Can Tho: 1 to 2 nights
Phu Quoc Island: 3 to 4 nights
Hanoi: The capital of Vietnam is a must-visit destination for anyone traveling to the country. With its rich history, stunning architecture, and delicious cuisine, Hanoi offers a unique glimpse into Vietnam's culture and heritage.
Ho Chi Minh City: Also known as Saigon, Ho Chi Minh City is a bustling metropolis in southern Vietnam. Here, you can experience the hustle and bustle of city life, sample delicious street food, and visit historical sites such as the Cu Chi Tunnels.
Ha Long Bay: This stunning natural wonder is located in northern Vietnam and is famous for its emerald waters, towering limestone cliffs, and picturesque islands. A cruise on Ha Long Bay is a must-do activity for anyone visiting the country.
Hoi An: Located in central Vietnam, Hoi An is a charming town that offers a glimpse into Vietnam's ancient past. With its well-preserved architecture, colorful lanterns, and delicious food, Hoi An is a popular destination for tourists.
Hue: This ancient city is located in central Vietnam and is home to several historical landmarks, including the Imperial City and the Forbidden Purple City. Hue is also known for its delicious cuisine, which is considered some of the best in the country.
Phu Quoc Island: Located off the southern coast of Vietnam, Phu Quoc is a beautiful island that offers white-sand beaches, crystal-clear waters, and stunning sunsets. It's the perfect destination for those looking to relax and soak up the sun.
Sapa: Located in the mountains of northern Vietnam, Sapa is a popular destination for trekking and hiking. Here, you can explore picturesque rice terraces, meet local hill tribes, and enjoy stunning views of the surrounding countryside.
These are just a few of the top tourist destinations in Vietnam. Whether you're interested in history, culture, nature, or simply relaxing on the beach, Vietnam has something for everyone.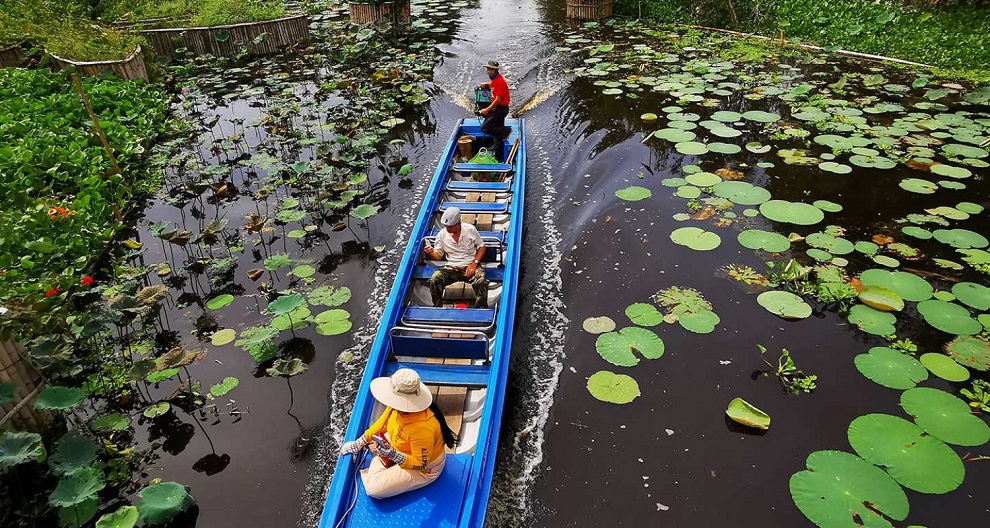 5. How much you will spend in Vietnam for a trip
Being in Southeast Asia, Vietnam is an affordable country to visit, in comparison to countries in North America and Europe. If you travel with a mid-range budget in Vietnam, you can expect to spend around $10 a night for a clean, basic dorm room in a good location. A bit more, $20 to $30 a night will get you a well-reviewed private room in a hostel or mini hotel. For travelers who want more comfortable, nicer décor with personal characters, there are hotels coming in at around $40-$60 a night for a decent, clean, mid-range property in a central location. Four star hotels costs from 65$ to 90$, and from 100$ per night you can get a 5 star one.
However, Vietnam has also boutique hotels and ultraluxe resorts options with excellent services and very unique locations which you can expect in Vietnam with much cheaper to compare with same ones in America or Europe but service is much more privacy and signature design like Aman/Amanoi, Six Senses, Banyan Trees, Zannier, Four Seasons, Intercontinental …
With this, you can expect a package holiday in Vietnam starting from $100 per person per night for a mid-range level till $200 per person per night fo 5-star, or more for ultra luxury options.
6. Money:
Currency & Exchange:
Nearly all daily transactions in Vietnam are conducted on a cash basis. While some larger shops and restaurants do accept a few major international currencies, you will almost invariably be offered a poor exchange rate, and it is quite straightforward to stock your wallet with some local Vietnam currency.
Vietnam's currency is the Vietnam Dong (VND). It is non-convertible, meaning that you are not likely to be able to lay hands on it before you arrive. However, currency exchange counters are readily available in airports and at all major banks. The official Vietnam exchange rate is relatively stable, and as of this writing stands at VND 24,500 to EUR 1, or VND 23,500 to USD 1. Many jewellers and gold shops offer marginally better rates in widely accessible but decidedly unofficial deals.
Credit Cards and ATMs in Vietnam:
Major credit cards (Visa, American Express, MasterCard) are becoming acceptable in Vietnam, particularly in Hanoi and HCMC. Nearly all foreign and upmarket retail outlets and restaurants accept cards, as do most hotels above mid-range level. However, payments by credit cards usually incur 3% (for MasterCard or Visa) or 4% (American Express) for the bank fees. Outside the major cities and non-tourist sites you will have to rely on cash.
For everyday expenses, we recommend carrying a mix of US$ cash and dong. For larger items (hotel bills, expensive purchase items, etc.) or when the exchange rate works in your favour, use dollars. For cyclos, local food stalls and small purchases, it's best to use dong. In either case, make sure you always have a stock of small notes so that you don't have to worry about change.
You can change your currency for local currency at the airport and banks. The opening hours for Vietnamese banks are usually from 08:00 to 15:30, Monday to Friday. Bureau de Change facilities at Hanoi and Ho Chi Minh City airports open longer, from 08.00 to 17.00, but are prone to shut down for lunch. In both banks and Bureau de Change, it's wise to cash your USD, EURO, UK pounds and other major currencies in high denomination notes the exchange rates will be better. If you wish, your guide will be happy to take you to a bank if you wish. Exchange rate at the moment is about USD 1 = VND 23.500 (May 2023)
ATM is very popular in Vietnam now and you can easily find ATM machines in all your destinations, close to your hotels and sightseeing spots. Most ATMs enables you to withdraw cash from VISA, MASTER CARD, CIRRUS, PLUS, MAESTRO, JCB, DINNER CLUB through its network, 24 hours per day and maximum VND 2.000.000 (= USD 85) per one time (some machines of ANZ bank can allow to withdraw more). Then you can put your card back to get more money out but remember you are still subject to your own bank's daily cash withdrawal limits. Also, ensure you tell your bank before travelling to Vietnam if you intend to use your card to withdraw cash from ATM's. Most machines here use the magnetic strip not chip and pin technology.
7. Where to stay
In Vietnam, you can find a variety of accommodations to fit your budget and preferences. You are easy to look at hotel booking platforms like booking.com, agoda, and airbnb and find offer options for all budgets, locations, and amenities, and you can read reviews from previous guests. TripAdvisor is another great resource to consider as it features reviews and ratings from travelers.
Vietnam offers from basis homestay or backpacker dorms from $10 till 4 to 6-star hotels with numerous amenities and services ranging from $100 to $1000 USD per night. Among those, boutique hotels or 3-to-4-star ones in central locations for around $50 to $150 USD per night is what we recommended as you will find very lovely decoration or special characters in such hotels. If you're looking for a unique experience, homestays are available throughout the country, offering an opportunity to live with local families and learn more about Vietnamese culture while supporting the local community. Of course, please do not expect much on the quality of homestay like in Europe, you may stay in a thin mattress on the floor of the bamboo stilt house without air-condition (just fan) when you choose this option.
Where you stay depends on your travel goals, preferences, and budget. With numerous options available, you're sure to find the perfect accommodations for your trip to Vietnam.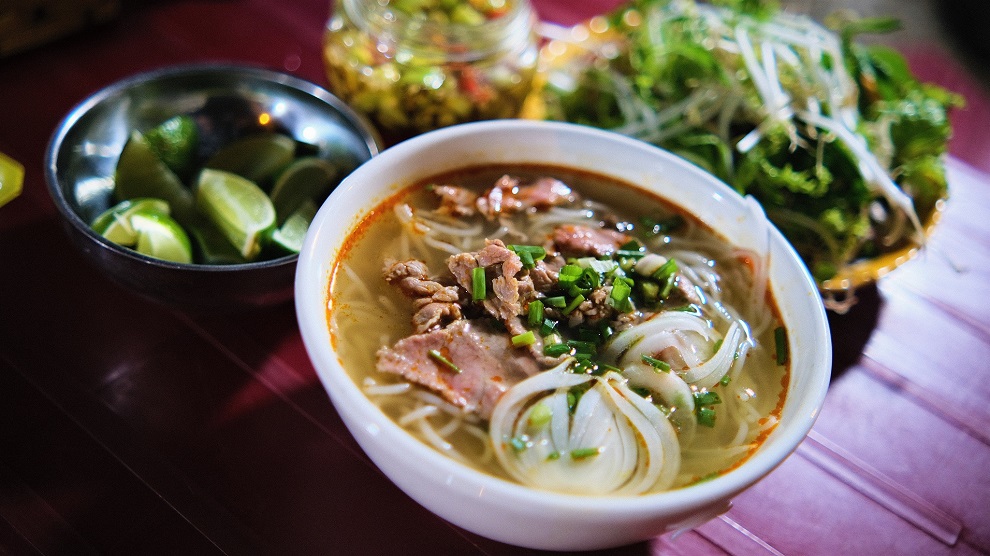 8. Food and water
As a rule, do not drink the tap water in Vietnam. Bottled water is readily available in most places you might visit throughout the country, along with canned drinks, bottled teas and beers. Ice, used for the cornucopia of local fruit juices and shakes, is typically made with boiled water – normally fine, but if you have an unusually sensitive stomach you may want to limit iced drinks.
Regarding food, keep an open mind, know your limits, and enjoy yourself! You must hear that Vietnamese cuisine is diverse and delicious, and with so many options available, it can be overwhelming to know where to start. Below are some of our advice:
Firstly, today, travelers to Vietnam have access to a wide range of options from five-star restaurants to Vietnam's justifiably famous street food – and both ends of this spectrum are well worth exploring. Note that, while having access to familiar food can go a long way toward settling any nervous stomachs, in fact, an emphasis on fresh ingredients and the personal pride of the proprietors mean that the food at many small street stalls, however unregulated these places are, is often not only more tasteful but also safer than in larger, mid-range restaurants serving re-heated Western dishes.
For which famous local dishes you should try, we recommend beginning your culinary adventure with these classic dishes, which you can find on street food stalls or in restaurants, or at your hotels breakfast:
Pho: This iconic noodle soup is a staple of Vietnamese cuisine, made with a rich beef or chicken broth, rice noodles, and thinly sliced meat. It's often served with fresh herbs, bean sprouts, and lime wedges on the side.
Banh Mi: This Vietnamese-style sandwich is made with a crusty baguette, typically filled with grilled meat, pâté, pickled vegetables, and chili sauce. It's a perfect grab-and-go meal for a quick and tasty snack.
Bun Cha: This dish is a popular street food in Hanoi, featuring grilled pork patties and slices of pork belly served with vermicelli noodles, fresh herbs, and a sweet and savory dipping sauce.
Cao Lau: This dish is a specialty of Hoi An, featuring thick rice noodles, pork slices, herbs, and bean sprouts in a rich broth, topped with crispy croutons and fried pork fat.
Cha Ca: This Hanoi-style fish dish is made with turmeric-marinated fish, served sizzling hot with dill, peanuts, and rice noodles, and eaten with shrimp paste and chili sauce.
These are just a few examples of the delicious and diverse foods you can try in Vietnam. Whether you're a foodie or just looking to explore the local cuisine, there's something for everyone in this vibrant and flavorful country.
9. Staying connected
While in Vietnam, you can use the free Wi-Fi provided by hotels, cafes, and restaurants, but it can be unreliable when you're out and about.
To stay connected on the go, you can purchase a local SIM card. Mobile phone networks in Vietnam operate on the same GSM technology as used in Europe, Australia and most of the world, apart from the US. If you have a GSM mobile phone, it is easy and cheap to buy a Vietnamese SIM card and install it in your phone, giving you a Vietnamese mobile number. Your mobile company may also allow roaming via Vietnamese networks, although the fees are often significant. You can easily buy a SIM card at the airport upon arrival, as there are numerous kiosks available. If you've already left the airport without a SIM card, you can visit one of the mobile operators' branch offices, which can be found conveniently in all major cities.
Internet use among Vietnamese has skyrocketed in recent years, and internet access is now ubiquitous in Vietnam. Almost all hotels, restaurants, café, shops now have free wifi for guests. Besides, the option of buying a pre-paid SIM card will give you plenty of 3G/5G to use internet when you are on the roads to travel.
Electricity in Vietnam is always 220-240V. Plug styles vary, but the most common are the two pin or three pin European style plugs. You will also find two prong or two prong one pin North American style plugs, more often in the south, but power is still 220-240V – make certain that your device can accept 240V before plugging it in, or your nifty folding hairdryer might go up in smoke. Many larger hotels can provide plug adapters if needed, but of course it is best to bring any adapters you will need, along with charging cords for any and all electronic gadgets that travel with you.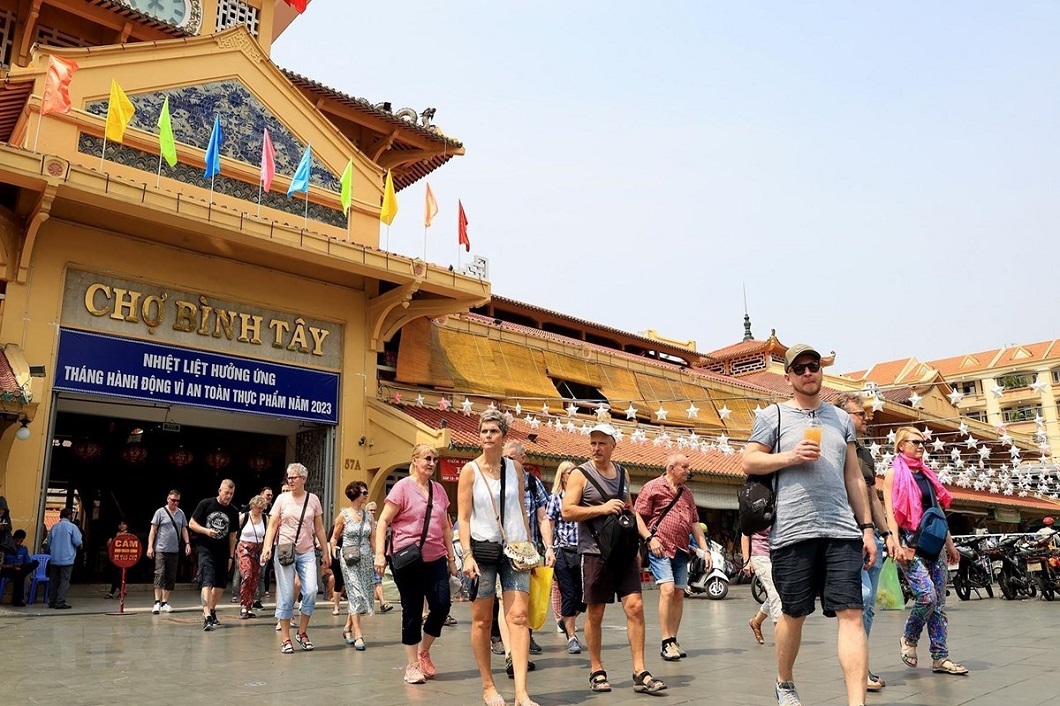 10. Epidemics and Covid-19 situation
Vietnam has in the past been affected by several epidemics widely publicized in the West, such as SARS, avian flu and swine flu and most current, Covid-19. While the level of publicity given to these events and some of the government-issued travel warnings related to them have been wildly disproportionate to the actual number of people affected or the likelihood of travelers encountering the disease, reliable information is always a good thing. Up to date, country-specific information on these and similar issues can be obtained from the Vietnam page of the World Health Organization's website or from its comprehensive annual publication International Travel & Health, available for free online.
Coronavirus Information
Since 2023 Vietnam has reopened its borders and lifted all of the covid-19 measures for international travel. However, there are still many things that you must be mindful of before traveling to Vietnam.
First and foremost, any traveler wishing to enter Vietnam no longer needs to present a valid Covid-19 vaccine card or a negative PCR test as of 2023. These Vietnam travel restrictions have been lifted.
If you get Covid-19 in Vietnam, It will be the traveler's responsibility to monitor their health closely. If you have symptoms of Covid-19 or are concerned that you may have been exposed, call Vietnam's health hotline at 1900 3228 immediately.
If you suspect any covid-related symptoms, you must self-isolate for 7 days and get examined at any nearest clinic or hospital. Even if the covid symptoms are mild, you must quarantine and self-monitor after visiting a doctor.
Here is a recommendation list of English-speaking doctors and medical facilities in major cities in Vietnam as recommendation:
https://www.gov.uk/government/publications/list-of-medical-facilities-in-vietnam/list-of-medical-facilities-in-hanoi-and-northern-provinces
According to the Vietnamese Ministry of Health, here is a list of licensed covid testing centers:
https://vncdc.gov.vn/list-of-units-approved-by-the-ministry-of-health-to-perform-the-covid-19-confirmation-test-updated-to-january-19-2021-nd15930.html?lang=en
Upon arrival, you do not need Covid Testing And Quarantine in Vietnam. No
Currently, there are no quarantine requirements in place in Vietnam as of May 2023.
In Public Spaces and Services, you do not need to wear a face mask at all times. Since there are no Vietnam travel restrictions in place, you do not need to mandatorily have a face mask on.
Planning a trip to Vietnam can be overwhelming, but our Sky Asia Travel team of local travel experts is here to help. We're excited to offer you a complimentary pre-departure when you travel with us to ensure that you have the best possible experience in Vietnam. Our experienced personal tour operator will work with you closely to create a tailor-made itinerary which best matches your preference and expectation.