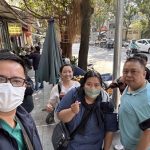 Julian Rabe
A day trip roaming Hanoi city with our lovely clients form the beautiful country Philippines. Thank you for choosing and trusting us, your satisfaction is always our priority.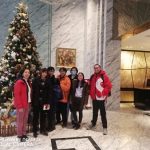 Jennifer C
The whole family enjoyed the trip because of the professional handling of the tour agency including the tour guides and drivers. Very comfortable bus and accommodating tour guides.I also love that I can message the agency for any question even if outside the scope of tours like reserving for a dinner on New Year's eve,checking-in our flights for us and preparing a cake for a birthday.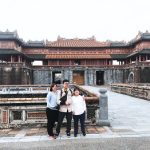 Joel K.Z. T
Contacted Ms Huong through a friend to arrange a private tour for my family in Danang covering Hue and Hoi An during Christmas. It was a great experience. Ms Huong is very responsive and kindly helped with my many requests including a hotel change. Prices were reasonable. We went to Hue for a night, Danang for 2 nights and Hoi An for the last night. Hue has many historical sites of interest, Danang is a nice tourist city while Hoi An is a beautiful and romantic place with nice night Markets n many Instagram – worthy sites. Good shopping for leather goods, ceramics, made to measure clothes, etc. Good food everywhere including a Bahn Mi place highly recommended by Anthony Bourdain. 1 night might be too short, need to come back. Don't come during flood season though. We had a good driver mr Phuc, and a seasoned tour guide Mr Quoc who spoke excellent English. Mr Quoc recommended a final meal at Madam Lan at Danang, which was excellent. Pricy by local standards, but good value for Singapore tourists like us and the staff even de-shelled the crabs! Con Market is a busy hustling place with tight alleys, not for everyone. Need to bargain. Special mention to breakfast staff at Brilliant Hotel Danang on Christmas eve. We left a jacket containing a wallet with a lot of cash at breakfast. Came back an hour later and the hotel staff had kept it safe for us.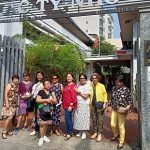 Evelyn R.
Visited November 2022
We are leaving Vietnam today and I can't wait to send out our feedbacks. The tour in Hanoi and Halong Bay was so great, the cruise was nice, food was great, and we were taken care so well. Everything was excellent. I hope someday we can meet again in Vietnam .
Thank you very much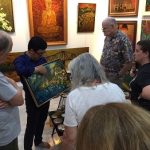 Rose N
Visited July 2022
I had a wonderful trip in Vietnam with the company Sky Asia Travel. The guide Mr Thang was so proffesional, knowledgable and took care of our family well. The hotels they chose are all in cities centre and clean, good breakfast.
We will return next year, we love Hanoi, the city, the food and nice people.
Thank you for arranging the trip for us.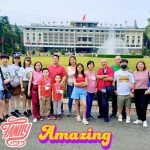 Mr. Robert Choachuy
Visited February 2022
I enjoyed the tourist place and the people around they were all nice and very accommodating. Their services is excellent it's worth it. I planned to bring my friends to join your company because I'm sure they will not regret it. Thank you so much hope I can join another tour again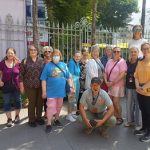 JANET C.
It is our friendship holiday in Vietnam and luckily we booked with Sky Asia Travel. We had such a great time in Vietnam with Sky Asia Travel and it really will be great memories to keep ??. Jenny was very patient with us and reply all the questions we had, and she followed up us everyday. Thank you Sky Asia Travel for everything that you did. We will introduce you to our friends in the US .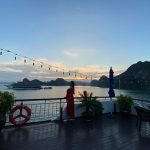 Adriane O
Visited March 2022
I was planning to create my own tour and itinerary to Vietnam, but given that I booked my flight 9 days before my trip I was short of time. Luckily, I found Sky Asia Travel. Jenny was like an angel and rescued me from the stress of rush planning my tour. She was very accomodating, friendly and attentive to my requests. Sky Asia gave me one of my best travel memories, not to mention very reasonably priced. Every day of itinerary was filled with very pleasant and happy memories. I cannot wait to be back in Hanoi. Sky Asia Travel is the best!